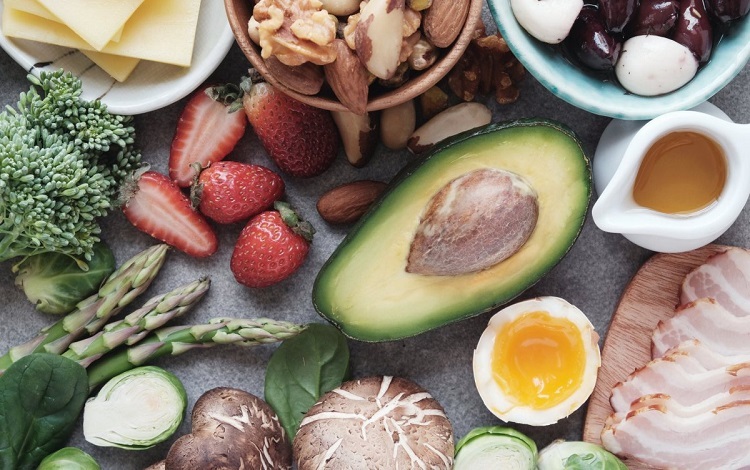 low carb diet plan for weight loss
Hassle free weight loss is possible nowadays. You can always go for exercises but only doing some exercises won't help you with weight loss. You will have to maintain a strict diet where you should maintain carbohydrate, fat and protein intake. A low carb diet plan will consist of only 20 to 30 grams of carbohydrates. There are various types of low-carb diets which can cause weight loss and improve health. Each diet has varying restrictions on the amount of carbohydrates you can eat. This will depend on how healthy you are and how active you are. If you are looking for quick solution then you can try weight loss surgery.
How to plan a low carb diet plan for weight loss?
In a low carb diet, one must limit the following foods:
Legumes
Most grains
Bread and pasta
Fruits and starchy vegetables
Most indian sweets and desserts
What are the health benefits of a low carb diet plan?
Low carb diet plan will help in preventing various health conditions. Some health benefits are listed below:
With a low carb diet, you will see significant weight loss with improvement in health parameters. This will help in correcting the metabolic syndrome.
Ingestion of the limited carbohydrates only leads to less sugar spike in the blood. Controlled levels of blood sugars will help in management of diabetes.
The inclusion of the lean protein will not only helps to improve the high-density lipoprotein cholesterol but will also improves triglyceride values. There is also a decrease in the level of cholesterol in the body.
Low carb diet plan for weight loss
Given below is the list of foods which you can include in your low carb diet plan. Just follow the steps.
You can include 1 serve per day in your diet to balance out the needed nutrients. They can be in the form of:
Maize, bajra as well as jowar
Brown rice
Daliya
Red indian foods which are rich in carbohydrates
High protein
Non-vegetarians can include:
Chicken, lean meat as well as pork
Seafood such as fish, shrimp, lobster
Eggs
If you are a vegetarian you can include:
Milk, cheese, curd, paneer as well as Feta cheese
Pulses and legumes like mung dal, Lobia, channa, chickpeas and horsegram
Sprouts which are made from green moong
Nuts such as walnuts, pine nuts, almonds, etc
Seeds like sunflower seeds, hemp seeds, pumpkin seeds, flax seeds and chia seeds
High fat
You can include these foods in your diet:
Omega 3 rich oils
Nuts as well as oilseeds
Peanut oil, olive oil or coconut oil for cooking
Almond butter or peanut butter
Foods to avoid in a low-carb diet
You should avoid table sugar and foods which contain sugar. Avoid soft drinks, fruit juices, ice cream and many ready to eat foods which contain sugar
This can include starchy grains like wheat, barley, rice, rye as well as bread, cereal and pasta. You should restrict flours like maida, corn starch as well as potato flour.
Diet and low-fat products
There are many dairy products, cereals and these foods are marketed as diet foods. However, these foods contain added sugar and starches. You should avoid these foods.
It will be in your best interest to limit starchy vegetables in your diet if you follow a low-carb diet. These include root vegetables.
Low carb diet chart for weight loss
Here is a low carb diet chart for 1 day for weight loss.
| | |
| --- | --- |
| Early Morning | 1 Glass of warm water with lemon and 1 tsp of chia seeds |
| Breakfast | 1 glass of almond milk and avocado smoothie with walnuts or 1 omelet with lots of capsicum or 2 small moong dal chilla or 1 pesarattu |
| Mid-morning | 1 cup of green tea or 1 cup of cinnamon tea or 1 orange/ apple/ strawberry |
| Lunch | 1 cup of spinach broccoli soup with 2 eggs or 1 cup of brown rice pulav with vegetables + 1 cup of raita or 150 gm of sauteed/ baked fish or 150 gm chicken breast |
| Mid-afternoon | 1 glass thin buttermilk or 1 glass of lemon mint infused water |
| Evening | 1-2 boiled eggs or 1 avocado |
| Dinner | 3-4 small sizes of mushroom patty or 1 mung dal soup + 100 gm of paneer with lemon and pepper |
| Bedtime | 1 glass of warm water with lemon |
Low-carb diet can lead to weight loss when compared to other diets. According to a study it has been seen that high protein and low-carbohydrate diet offers significant weight loss. So, try this low carb diet plan which is ideal for weight loss.